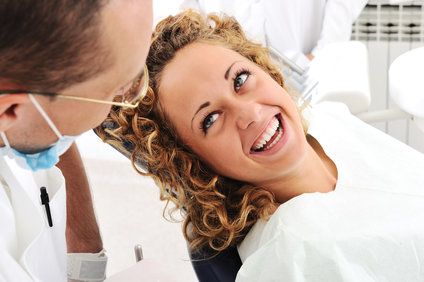 Preventive Dentistry
The American Dental Association recommends receiving professional cleanings at least twice a year for optimal oral health. Our office is able to provide routine cleanings and checkups for the entire family. We also offer dental sealants and fluoride treatments for extra protection and long-lasting health.
Dental lasers can provide a more comfortable, gentle treatment experience, and can reduce the need for anesthetic. Dr. David J. Wiseman uses a variety of lasers for procedures such as fillings, extractions, canker sore treatment, and cosmetic gum contouring. With soft tissue procedures, the laser seals off tissue, ensuring minimal discomfort and bleeding.
We incorporate the latest dental technology to improve your treatment experience. With laser dentistry, digital x-rays, and Icon® fillings, we make dental care safer and more comfortable for patients. Our Cedarhurst office also boasts the CEREC® system, which enables us to create custom porcelain crowns and other restorations in a single appointment.
Periodontal Treatments
Gum disease, or periodontal disease, is a chronic infection and inflammation of the gums. We offer both non-surgical laser and surgical periodontal therapy. Laser periodontal treatment is effective at halting the spread and progression of periodontal disease. Patients also report that laser therapy is more comfortable than traditional periodontal treatments.
Emergency Dentistry
Dental emergencies can be extremely stressful, but with Dr. Wiseman available to help, you can have peace of mind. Our practice is open on Sundays, and can treat emergencies such as toothaches, infections, facial swelling, and broken or dislodged teeth the same day you make an appointment.
Root Canal Therapy
Root canal therapy can be performed to remove infected tissue and save damaged teeth. For optimal patient comfort, Dr. Wiseman uses single-tooth anesthesia (STA) and dental lasers for quick, effective treatment. He seals the treatment site at the top and bottom, to ensure both short- and long-term results.
Tooth Extractions
While our goal is to restore health and allow a patient to retain their natural tooth, extraction sometimes proves necessary. Dr. Wiseman can perform both single and multiple tooth extractions. In some cases, he can also extract wisdom teeth.